Yesterday Poppy Seed, McCoy, Xander, and I took a stroll up our hill to the orchard. The grass needs to be cut back and the trees pruned. Not sure if we're even going to keep the trees. We have to read more about them. The trees are covered with lichen and that makes me think they aren't very healthy. The fruit is all small and bug infested. Of course a good pruning and some organic matter might fix all that, don't really know.
Xander under an apple tree checking things out. There was a big garter snake under the tree but it slithered away before I could get a photo of it.
Some of the fruit trees. We have apple, cherry, and pear trees. No cherries right now.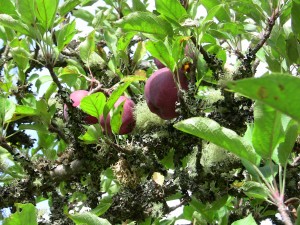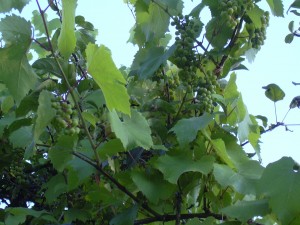 The dogs really love exploring the place. I'm so glad they finally have a yard to run around in.