The other morning Ryan went out early for a walk in the orchard and when he came back he asked if I had noticed that the cherry tree was blooming? Nope, hadn't noticed it even though you can see it from the kitchen window! Since it turned out to be such a lovely day, Xander and I went out to see the cherry tree that afternoon.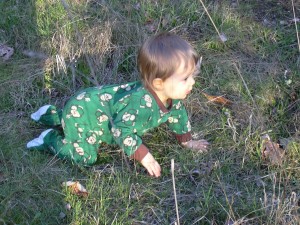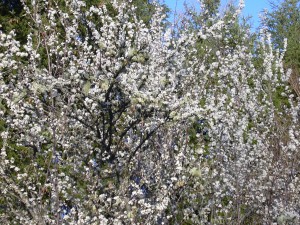 Xander didn't want to stop at the cherry tree and kept on exploring.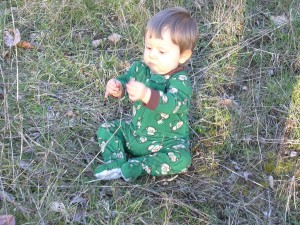 We had lots of fun exploring our hill and can't wait until there are yummy cherries to eat!